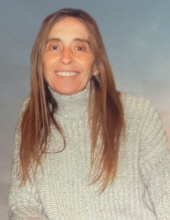 Obituary for Cheryl Darlene Hawkins
Cheryl Darlene Hawkins was a loving mother, grandmother, sister and friend to many. She left the world suddenly on January 28, 2021, at age 53.

Cheryl is survived by her three daughters: Jamie Hawkins, Megan Hawkins: Braxton, & Chelsey Hawkins.

Cheryl will be remembered by her siblings: Judy (Cliff) Russel and their children Nicole (Riley) Tanner: Amelia and Grayson, Jenelle (Spencer) Copeland: Rory and Fiona, Stephanie (Kyle) Graumans: Theodore;

Leslie (Eileen) Hawkins and their children Warren Hawkins: Elizabeth and James, Ryan (Serena) Hawkins, Erin Hawkins (Brendan Harbison): Thomas, Robert and Liam, and Kristen Hawkins (Kalum Fedirko): Everett.

Diane (Darrel) Lindahl and their children Sarah (Jordan) Brown: Konahn, Deklyn and Odyn, and Hannah and Launce.

Cheryl will also be missed by her Uncle Ole Strand, cousins Erik, Brent, and Robert Strand and Bradley Degenstein and many other family members and friends, including Kevin Gibson and his children Travis Gibson (Nikki Lochhead): Jayce, Mandy Gibson: Scarlet and Carson, and Austin Gibson.

Cheryl was predeceased by her parents, Launcelott Hawkins and Hjordis (nee Strand) Hawkins and her Uncle Einer Strand and Aunt Lila Degenstein.

She was the youngest of four children born to Launce and Hjordis Hawkins on May 19, 1967, in Melfort, Saskatchewan. Cheryl held many job titles over the years, but her most treasured job was being a mother to three girls, Jamie, Megan and Chelsey and a grandmother to Braxton.

Cheryl always gave everyone the courage and hope they needed to get through tough times and always had her door open for anyone who was in need. She loved gardening and spending time outdoors. We will hold a small family service on Monday, February 8, 2021 at 1:00 p.m. A virtual service will be live streamed as well. Donations can be made to the Synergy Credit Union.