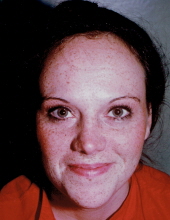 Obituary for Donna Mae Schmidt
DONNA-MAE (JOHNSTON) SCHMIDT JULY 8, 1961 – APRIL 16, 2020

It is with great sorrow and loss to announce Donna passed away in the hospital after a brutal battle with cancer. Her loving husband Randy worked very hard to care for her at home for as long as possible.

Donna was predeceased by her brother Stephan Johnston, and her parents Lorne & Eloise Johnston. She leaves her loving husband Randy Schmidt and two sisters and their families: Glenda Johnston (husband – Byron Burgess), son Brennen (wife Rosalee), son Devon, (wife Crystal and his son – Austin and daughter – Sierra), and daughter Kayla (her husband Chris Cleroux and their daughter Elora), sister Sherri (husband Gordon Gainsforth), sons Myles & Garnet's (daughter Savannah Gainsforth).

Donna was born the middle child of Lorne & Elly in Drayton Valley and spent her school years in Lloydminster. The family spent time at the cabin at Jackfish Lake where Lorne & Elly eventually retired.

The bane of Donna's life while growing up was her freckles. She was literally covered with them. She must have spent a fortune on freckle cream! But she was beautiful with her freckles and coloring.

Donna met and married Randy Schmidt, the true love of her life. After living in Lloydminster for several years they moved to B.C. They lived in several cities around Vancouver and settled in lovely Nanaimo on Vancouver Island. They had many friends in B.C. but Preston was like a son to them. He still resides in B.C. and is still in close contact with Randy.

Donna and Randy always had pets; numerous birds, fish, cats and always a dog. They worked hard all their lives. Randy as a flat roofer and Donna as a home care worker. She loved gardening, cooking, canning, berry picking, camping and fishing. She was feisty and would not hesitate to tell you off if necessary. She loved children and animals. They moved back to Saskatchewan in 2017. They planned to retire, Randy to restore cars and Donna to be a homemaker but a cancer diagnosis changed their lives. Donna leaves memories of her love for Randy, her pets, a great sense of humor and a love of nature.