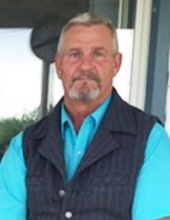 Obituary for Gregory Armond Fournier
Gregory Armond Fournier

February 24, 1956-April 10, 2021 age 65 years

Obituary written by Joseph Fournier

Gregory (Greg) Armond Fournier, father to Joseph, Jesse, Morgan, Adam and Rene passed away on April 10, 2021 at the age of 65 years. His siblings Brenda, Roger, Susan and Lorne; together with his mother Iris Fournier will mourn his sudden departure and will find solace in knowing he is now at peace with his Maker.

Greg will always be remembered for his love of nature, trapping, hunting, ranching and his artistic/creative abilities.

His lifelong friends will forever remember his sense of humor and his ability to hold captive a room full of peers with his many fascinating stories of his adventures and diverse life experiences.

Greg's life was exemplary of a man not afraid of embracing change and he faced adversity head-on.

At Greg's request, no service will be held.

If so desired donations in memory of Greg may be made to the charity of donor's choice.