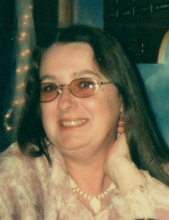 Obituary for Heather Anne Orr
On Saturday, May 15, 2021 Mrs. Heather Orr of Wainwright, Alberta passed away at the Wainwright Auxiliary Hospital at the age of 64 years.

She is survived by her children, Catrina Orr and Levi Orr both of Wainwright; four grandchildren, Brady Orr, Azrayah Grant, Zayden Orr, Avah Orr; two sisters, Patti Gail of Calgary, Alberta, Connie (Bruce) Fraser of Wainwright; nephew, Michael (Tanya Bucharski) Lee of Vermilion, Alberta; niece, Karyn-Lee Adamson of Germany; uncle, Trevor (Laura) Orr of Spruce Grove, Alberta; numerous cousins. She was predeceased by her parents, Dave and Audrey Orr; brother Terrance Orr.

There currently will be no services held in memory of Heather. If so desired the family suggest memorial contributions be made to the University of Alberta Neurology Department.


Events
Event Information
No Formal Services To Be Held