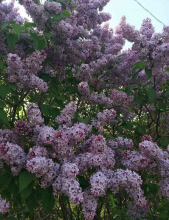 Obituary for Linda Ruth Tschetter
After a courageous battle with cancer, Linda Tschetter of the Irma Holt Colony, passed away peacefully to be with her Saviour; whom she was eagerly awaiting. Linda and her husband Martin were rarely apart, working together side by side in the dairy barn at Holt Colony for 35 years. She was diagnosed with brain cancer in May of 2018. She accepted and dealt with her illness patiently and quietly, knowing it was the work of the Lord, embracing the fact that His plan is Sovereign.
Linda was well known for her hospitable ways, friendly spirit and good sense of humour. She was a strong woman and a faithful worker, making cottage cheese up until one week before her diagnosis.
Linda was predeceased by her parents, Eli and Mary, of Belle Plaine. Her memory will be forever cherished by her husband and best friend of 39 years, Martin Tschetter; brothers and sisters in-law; Johnny (Sara) Belle Plaine, Ernie (Christina) Holt Colony, Leonard (Linda) Vermilion, Jerry (Justina) Belle Plaine; sisters and brothers in-law, Elizabeth (Jonathon) Granum, Frieda (Ben) Holt Colony; along with numerous nieces, nephews, extended family, and friends. She was dearly loved and will be missed beyond measure.